The most advanced acoustic resonance inspection systems available anywhere.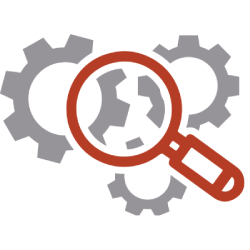 Better Defect Detection
Better Defect Detection
SmartTest's superior technology maximizes both accuracy and amplitude of resonant peaks across the entire structural response spectrum. The result is a more accurate pass / fail call – resulting in the most robust flaw detection possible.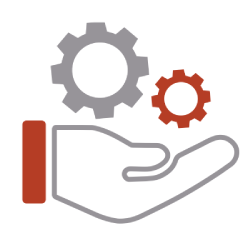 Fewer False Rejects
Fewer False Rejects
Our statistics based approach to establishing and managing acceptance criteria accommodates normal and acceptable variation between lots while maintaining tight control over potential defects within the lot at the same time. Criteria management is now objective, repeatable, and reproducible – no longer governed by which technician is performing setup. The result is a setup that enables the utmost flaw detection while delivering the highest yield AT THE SAME TIME.
Lower Inspection Costs
Lower Inspection Costs
With SmartTest you can expect to achieve a 50% reduction in false rejects AND a 30-40% increase in daily throughput vs. that of legacy systems. The result is a sharp increase in daily yield, a significant reduction in scrap cost associated with false rejects, a huge reduction in per piece inspection costs, and a corresponding huge gain in work center productivity.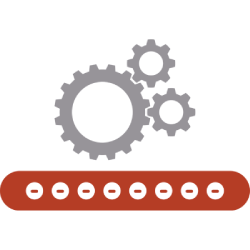 Maximum Throughput
Maximum Throughput
Every aspect of daily use of SmartTest inspection systems has been optimized. Unique to us features and utilities maximize new part setup, lot to lot changeover, error trapping and troubleshooting. All sources of rework and downtime common to legacy systems have been eliminated. The result is a 30-40% increase in daily system throughput over that of legacy systems.
SmartTest has increased our uptime from around 70% to over 95%, freeing up resources and increasing profitability
Plant Manager
Automotive Industry
United States
Achieve
Next Level Results

with

SmartTest™
Since our founding in 1995, AMS has specialized in high speed, high volume detection of structural flaws with non-destructive testing. Our SmartTest™ Acoustic Resonance Inspection systems deliver industry leading defect detection, throughput and productivity via unique-to-us hardware and software features that maximize results across all categories.
SmartTest has improved every aspect of acoustic resonance inspection – speed, signal quality, ease of use, and reliability – excellent system
Powdered Metal Manufacturer
Automotive and Consumer Products
United States
What
We Do

For Our Clients
Since our founding in 1995 AMS has specialized in high speed, high volume detection of structural flaws with non-destructive testing. We've inspected tens of millions of components with Ultrasonic, Acoustic Resonance and Electromagnetic testing or a combination of these methods. We've also performed visual inspection, product sorting, product rework, parts cleaning, packing and other services where these are helpful to our clients.
Turning to acoustic resonance inspection specifically, we perform acoustic resonance inspection using our SmartTest™ family of advanced resonance systems to detect structural flaws in safety critical components. We also sell these systems for clients who prefer to perform testing in house.
Companies reach out to us when they are:
Concerned with defective parts entering their assembly operations or escaping to their customers
Frustrated with inadequate defect detection and high reject rates in existing inspections
Unhappy with high inspection costs incurred with visual, Magnetic Particle, Penetrant, X-Ray or other inspection methods
Irritated by downtime and poor productivity from current inspection systems
We developed our award winning SmartTest™ product line to help with these very issues. Are any of these on your list?
Let's have a conversation.
Finally a system that is fast, user friendly, and accurate. This system has improved our company's quality and productivity. SmartTest exceeds our expectations.
NDT Supervisor
Automotive Industry
Mexico
Advantages

and

Limitations
What
Customers

Are Saying
We have acoustic resonance test systems from three companies. None of them could detect the small defects that SmartTest can. SmartTest has allowed us to eliminate additional inspections needed with other systems.
Metal Injection Molded Component Manufacturer
Automotive and Consumer Products
United States
SmartTest has improved our entire company's quality. It has eliminated need for outsource inspection, saving us valuable time and money.
MIM and PM manufacturer
Firearms Industry
United States
The SmartTest systems are the best in the industry. The AMS team's knowledge, responsiveness and training make them more like a partner than a vendor.
PM Brazing Manufacturer
Automotive Industry
United States