Acoustic Resonance Inspection Applications
Acoustic Resonance Inspection (ARI) is unique among the more common non-destructive testing (NDT) methods due to its universality. The Resonant Acoustic Method can evaluate any rigid component and detect both internal and external flaws related to either the material properties of the component or properties related to its manufacturing process. Acoustic Resonance Inspection evaluates the entire part structure, unlike many other NDT methods that only evaluate specific areas on the part. No other NDT method matches that versatility, which is precisely why Advanced Material Solutions (AMS) makes SmartTest™ the focus of our business.
The challenges facing producers of precision PM and MIM parts are well-established. From the powder through cavity filling, pressing, debinding, sintering, and secondary processes, a wide variety of process variations occur. For the past 35 years, Acoustic Resonance Inspection has been successfully detecting flaws such as variances in the overall shape, weight, cracks, and density of parts. It also identifies missed process steps, such as machining, secondary operations, or heat-treating processes. It is well-suited to identifying manufacturing process variation.
Cracks
Chips or missing material
Missing or malformed features
Dimensional variances
Material property variances
Lifting or blistering
Poor brazing or bonding
Mixed parts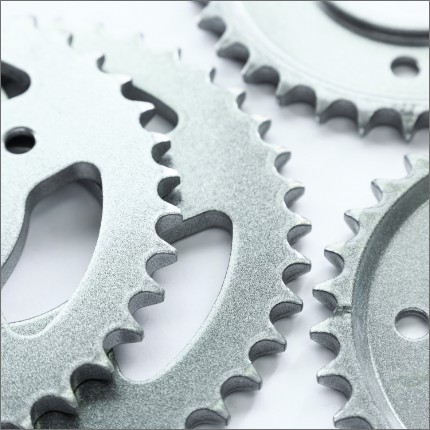 Firearms manufacturers work every day at the intersection of high-volume and safety-critical. The very nature of the components in these products means no structural defects can be allowed to enter assembly operations. A high-speed, high-volume inspection with SmartTest™ is an ideal way to identify and contain parts with cracks, voids, missing material, missing or incorrectly formed features, damaged or incomplete threads, density, or other material property variances.
Mounts and casings
Hammer, trigger, firing pin, safety, and pins
Takedown lever, hook, gas block/tube, and extractors
Slide, slide catch, hinge pin, and magazine release
Barrel, bolt, handguard, muzzle devices, and sights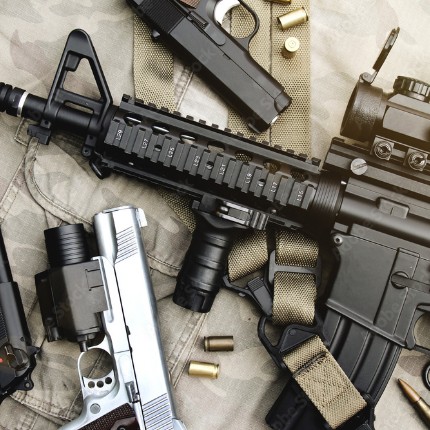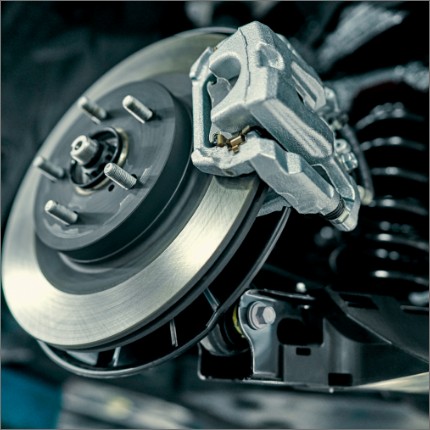 The load-bearing nature of ductile iron (DI) components only heightens the priority that has to be given to the detection of structural flaws. Acoustic Resonance Testing with SmartTest™ can protect DI manufacturers and the users of their parts from potential defect escape incidents that could cause great financial or reputational harm to the company and its customers. DI foundries throughout North America and around the world are successfully using SmartTest™ to future-proof their operations.
Nodularity inspection
Cracks
Cold shuts
Porosity
Metallurgical defects
Shape defects
Short fill
Secondary process variances
NVH evaluation
We always say that "100% non-destructive inspections make sense wherever high-volume and safety-critical intersect." That perfectly describes the automotive applications in which we are frequently involved, where the consequences of a structural defect escape could not be more severe. For that reason, manufacturers need a high-volume inspection method that is effective, easy to implement, fast, and inexpensive to conduct. Acoustic Resonance Testing is well-suited to a myriad of automotive applications and is hugely effective in detecting structural flaws across a wide array of component types in many automotive subsystems.
Braking 
Steering 
Suspension 
Engine 
Driveline
Safety systems 
Thermal management systems 
Exhaust systems 
Fuel systems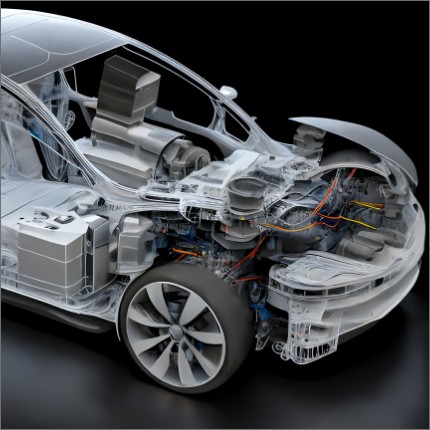 We discussed DI casting above, but all other varieties of casting are nearly as compatible with resonant inspection. Low- and high-pressure die casting, sand casting, lost foam, and investment castings are all very good application fits for Resonant Acoustic Inspection. In fact, the more complicated the part geometry, the better the application fit. Material types range from iron to light metals to exotic metals. As light-weighting initiatives lead to ever-thinner walls and ever-more-challenging cast shapes, look to SmartTest™ to protect your components from structural defects.
Cracks 
Cold shuts 
Porosity 
Metallurgical defects
Shape defects 
Short fill 
Secondary process variances 
NVH evaluation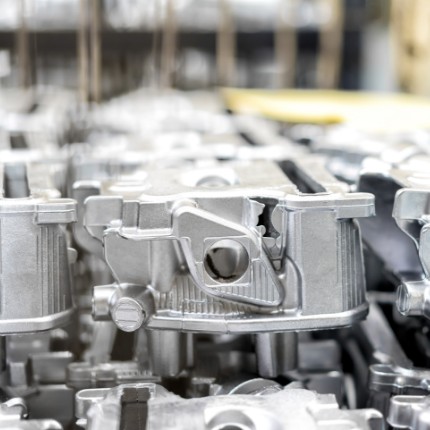 Whether your company manufactures heavy trucks, buses, off-road work equipment, tractors, lawn and garden equipment, ambulances, side-by-side utility vehicles, or anything similar, a structural defect escape and the ensuing results could be catastrophic. Vehicle manufacturers need a high-volume inspection method that is effective yet fast, simple, and economical. Acoustic Resonance Testing is applicable in a myriad of specialty vehicle applications and is hugely effective in detecting structural flaws across a wide array of component types.
Braking 
Steering 
Suspension 
Engine 
Driveline
Safety Systems 
Thermal management systems 
Exhaust systems 
Fuel systems
Open die, closed die, drop forging, press forging, and hot and cold forming are all great application fits for Acoustic Resonance Testing. Components weighing as much as 100 pounds can be sufficiently excited for SmartTest™ to properly inspect them, regardless of whether the resulting part geometry is simple or complex.
Cracks
Voids 
Seams
Laps
Double strikes 
Dimensional issues 
Trapped slugs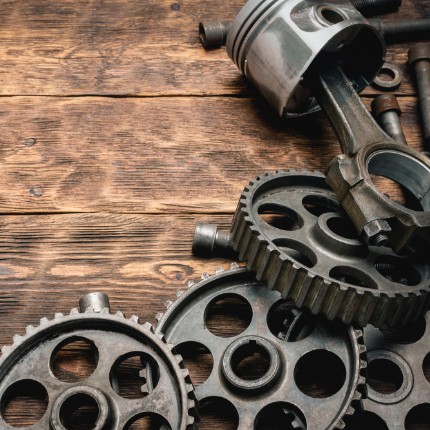 Even in medical/surgical applications where parts are very small and complexity is very high, Acoustic Resonance Inspection with SmartTest™ is an ideal option. SmartTest™ accommodates even the most intricate shapes and works on parts weighing as little as 0.1 grams. The ability to confirm that both material properties and structural soundness are correct on a 100% basis ensures your product stream is free from defects that lead to unfavorable outcomes.
Surgical instruments
Medical device components
Orthopedic components and tools
Orthodontic and dental components
Hearing devices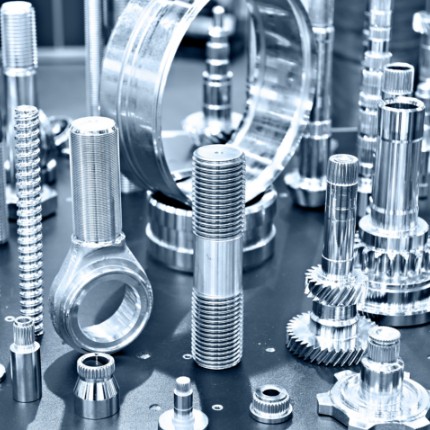 There are as many machined part applications are there are grains of sand on the world's beaches, so we won't attempt to describe them all. In any rigid material, any machined component lighter than approximately 100 pounds is a great fit for Acoustic Resonance Inspection with SmartTest™. Whenever the application requires moderate to higher volumes and critical quality, Acoustic Resonance Inspections with SmartTest™ can add value.
Cracks 
Dimensional variances 
Missing, incomplete, or damaged threads 
Material variances (hardness and microstructure)
Missing or incomplete processes 
Internal voids and porosity 
Metallurgical defects 
Mixed parts
Products as diverse as hand and power tools, appliances, sporting goods, HVAC equipment, and a huge variety of others all have components that are safety-critical or essential to quality. There can be no compromises as to the structural integrity of these components, and an Acoustic Resonance Inspection with SmartTest™ is a very appropriate means to ensure that only conforming parts release into the manufacturing process.
Sintered metal
Ductile iron
Other castings
Forgings
Machined parts
Draw-formed parts
Other stampings
Welded, brazed, or bonded structures
Fasteners
Glass and ceramics
Composites
Rigid plastics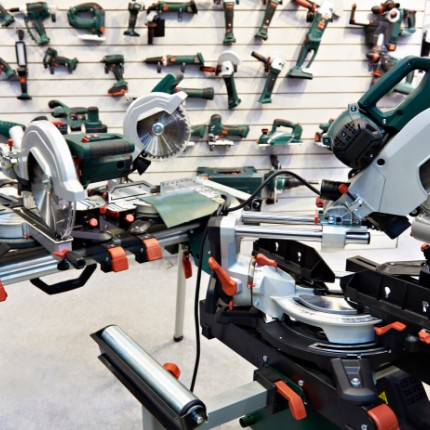 The sheer variety of stamped and draw-formed part shapes makes the idea of 100% flaw detection impractical if not impossible with most NDT methods. But for safety- or quality-critical components for which it's mandatory that there be zero defects, manufacturers must find a solution. Within practical limits, SmartTest™ Acoustic Resonance Inspection easily detects structurally significant defects in most applications.
Splits 
Tears 
Laminations
Necking
Crazing
Hot shortness
Inclusions 
Missing or malformed features 
Dimensional issues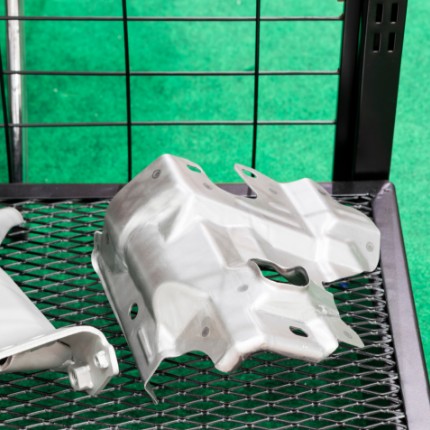 Partner With AMS for Reliable Testing and Quality Assurance
Acoustic Resonance Inspection is the optimal choice for applications in widespread industries, allowing manufacturers to prevent defective components from making their way into final products and systems. Using SmartTest™, a family of award-winning NDT Acoustic Resonance Inspection systems from AMS, will help quickly and reliably ensure product quality through efficient, cost-effective testing.
For nearly 30 years, AMS has developed our core competencies of NDT inspections and structural flaw detection for safety-critical components. We've inspected millions of parts for clients in everything from aerospace to consumer products using the Acoustic Resonance Inspection method, as well as Ultrasonic, Electromagnetic, and visual inspections. To offer a comprehensive suite of services, our team also provides product sorting and rework, part cleaning, and packing. Should you wish to perform quality inspections on-site in your own facility, we also sell our SmartTest™ systems for your convenience.
For more information on our high-volume, high-speed SmartTest™ systems or how AMS can support your business through trusted defect detection, contact us today.